WARSAW DRONE SUMMIT TO BE SUBSTANTIALLY INCREASED IN SCOPE AND POSTPONED
After consulting with the governments of Poland and Ukraine, we have decided to greatly expand the scope and budget of the Warsaw Drone Summit conference so that it can better serve its Ukrainian and Eastern NATO stakeholders. Specifically, it was determined that active outreach will be done in all Bucharest Nine countries and that all types of miltech and dual use startups will be welcome.
As a result of the large increase in scope on two different axes, we recognized that a greater amount of calendar time was needed in order to properly prepare the event.  Another motivation for delay was that the substantial, very recent turmoil in the US banking sector would pose a significant short-term challenge to achieving one of the primary objectives of the WDS, which is to identify appropriate Western financial partners for the innovative miltech startups whose products are proving their value in the defense of Ukraine.
However, the work of both companies with the Ministry of Digital Transformation of Ukraine continues while the WDS format is being reworked. Specifically: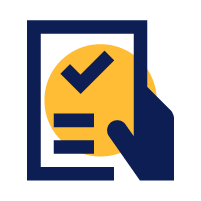 A new Ukraine & Eastern NATO miltech startup registration site has been put up

miltechstartupservices.com
A series of training modules on a range of business topics from a Western perspective is being made available in both English and Ukrainian. Two initial modules are already available for download
Mentorship opportunities with successful Western entrepreneurs are being made available.
We thank our participants and our Ukrainian and Polish partners for their continued support of our efforts. Please stay tuned for further developments related to the Warsaw Drone Summit and related initiatives.
Warsaw Drone Summit 2022 has now passed.
The summit gathered representatives of the military, government, investors, as well as representatives of companies involved in the drone industry from Poland, Ukraine, the USA and other countries. The Russian invasion of Ukraine has shown that the role of drones in today's battlefield has grown rapidly and will continue to increase in the foreseeable future. According to the data of the Ukrainian Ministry of Digital Transformation, the value of the global military drone market was valued at USD 11.7 billion in 2022 and is expected to reach USD 17.2 billion by 2028. That is why Bernard Hudson, former CIA head for combating terrorism, initiated the Warsaw Drone Summit as a communication platform to exchange views of interested parties parties from the region and to develop a plan to accelerate innovation in this sector. The Drone Valley located in Poland would become a regional center for drone technology and innovation.
However, the concept of the Drone Valley is by no means limited to drones. Numerous types of advanced technologies and software are becoming increasingly important for drones and even across the spectrum. Advanced military equipment, including image recognition, data integration from various sensors and systems (sensor fusion) and advanced information processing software.
See you at Warsaw Drone Summit 2023!
LOCATION
WARSAW, POLAND
Warsaw is the ideal front line location for a conference on the future of drones and the role of drones in the new security reality in Europe. The capital city of Poland offers something for everyone, from classical music, to a rich history and natural beaches along the Vistula.
VENUE
KINOTEKA
The Warsaw Drone Summit will take place at the Kinoteka, a theater located inside the historic Palace of Culture and Science. Constructed after WWII, when most of Warsaw still lay in ruins, the Palace was "gifted" to the Poles by Stalin. It thus symbolized the strategic importance that Russia placed upon Poland.